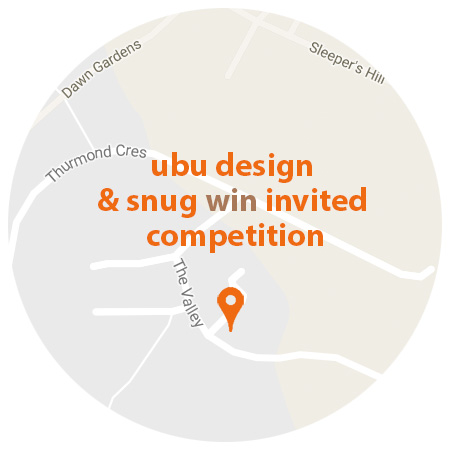 UBU Design is thrilled to have won Winchester City Council's 'The Valley Competition 2016' for Stanmore in a joint bid with Snug Architects.
The invited competition sought an aspirational team to provide affordable and socially sustainable residential housing within a suitable landscape framework and deliver enhanced space in keeping with the local plan.
The judging panel were impressed with the combination of a fresh architectural approach and purposeful treatment adopted for the open space.
A public consultation exhibition has been held inviting neighbouring residents and community groups to view proposals for the scheme. Comments received will help shape designs for a development with a strong sense of place and local identity.