Ubu has prepared landscape proposals to support the planning application to build 98 residential units with associated access and open space provision at Hatch Farm, West End.
Situated on former farmland, the proposals deliver a series of usable and engaging spaces with an enhanced and contextual public realm. The path network on the site is designed to improve accessibility, particularly to the open green spaces.
The overall development is split into distinct character areas to create local distinctiveness and legibility. Differing shrub and tree species are employed to reinforce the distinction between zones while boundary and frontage treatments respond to individual character areas.
Significant new buffer planting on the northern boundary will reinforce the existing woodland. Native species are employed to provide greater habitat diversity and amenity value.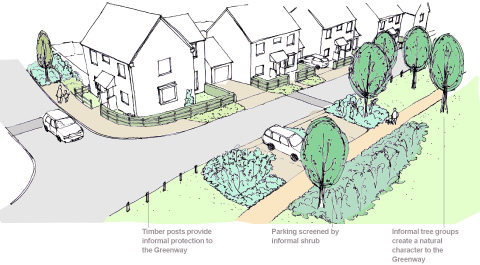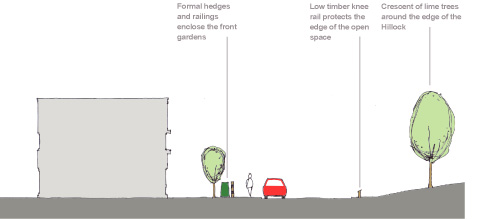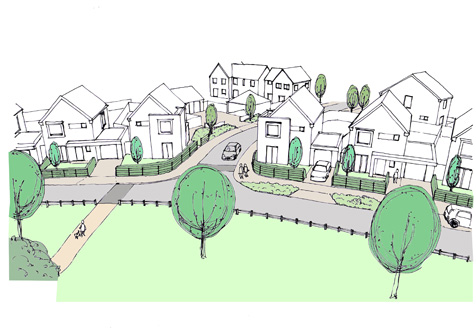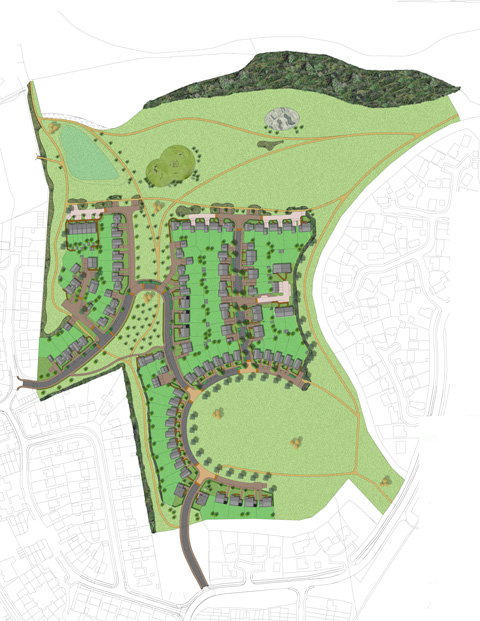 Client: Radian Group
Main contractor: n/a
Architect: Kenn Scadden Associates